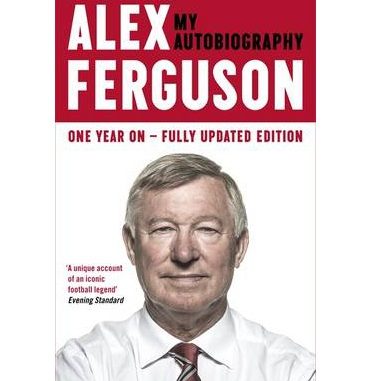 Sir Alex Ferguson : My Autobiography
Sir Alex Ferguson, former Manchester United boss, has published his latest book. Leading, about the art of management. The book was written in conjunction with the Welsh venture capitalist Michael Moritz.
It is billed as "an inspirational guide to great leadership" rather than an orthodox football memoir. However, the Independent notes that "you are left wondering whether it might just be a step too far to try to force Ferguson's blend of ruthlessness and paternalism into the oft-bloodless theories on modern corporate success".
The paper adds that "it is not the theorising about success but the details and observations of his life that are most arresting".
Here are some of the book's more eye-catching revelations about Fergie's time at Old Trafford.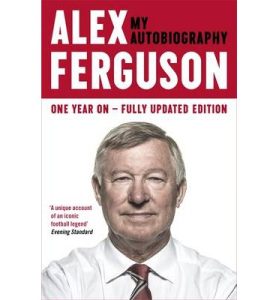 He earned more than Rooney
One passage that jumps out, according to the Guardian, concerns a 2010 meeting between Ferguson, the club's owners, the American Glazer family, and chairman David Gill. During the meeting Ferguson was asked how he felt about a bumper new contract for Wayne Rooney. "I told them I did not think it fair that Rooney should earn twice what I made and [the joint-chairman] Joel Glazer immediately said: 'I totally agree with you but what should we do?'
"It was simple. We just agreed that no player should be paid more than me. We agreed in less time than it takes to read the previous sentence."
Moyes wasn't first choice
The reviewers appear confused about Ferguson's attitude towards David Moyes, the man chosen to replace him at Old Trafford who was sacked after just ten months. The Daily Mail notes that the book claims that United undertook a "perfect process" when hunting his successor. But the Guardian focuses on another passage in which Fergie writes: "I understand why critics… say we should have handled the transition better."
What is clear is that Moyes was not the only candidate. "Ferguson says he looked at Jurgen Klopp, Carlo Ancelotti, Pep Guardiola, Louis van Gaal and Jose Mourinho – 'a spectacular manager' – as potential successors, but they had all committed to other projects by the time the Scot had decided to retire," explains the Guardian.
According to The Times, "Ferguson gives the impression that Guardiola… would have been first choice".
He liked the Glazers
One of Ferguson's neatest tricks at Old Trafford was keeping the support of the United fans while at the same time backing United's unpopular American owners, the Glazer family.
In the book "Ferguson goes some way to justifying his backing for a group of owners who remain largely loathed by United's supporters following their leveraged buy-out of the club", says the Daily Telegraph. "His support was based, so he says, on the basis that 'they did not come barreling in with all guns blazing'… [and] they never said 'no' or refused to do something that I cared about."
He was obsessive
Sir Alex Ferguson was known to be a workaholic, but the manager's "dedication to his craft is laid bare in punishing detail", says the Telegraph. "A 'normal' day would see him arrive at the training ground at 7am and stay until 9pm; on Wednesdays, the finish time would be later as he would either be with the first team at a match, watching the reserves or scouting. He also steadfastly refused to take holidays; his contract allowed him five weeks off a year, but it was not until he had passed 50 that he began taking just three of those."
United only ever had four world class players
In the book Ferguson confirms "Cristiano Ronaldo as the greatest player he worked with at Old Trafford", reports the Daily Mail, but he also claims that Eric Cantona, Ryan Giggs, and Paul Scholes were the only others who were at the same level.
"If you read the papers or listen to the television commentators, we seem to be awash with 'world-class' footballers," writes Ferguson. "I don't mean to demean or criticise any of the great or very good footballers who played for me during my 26-year career at United, but there were only four who were world class: Cantona, Giggs, Ronaldo, and Scholes."
He praises the desire and qualities of other players like Bryan Robson, Roy Keane, and Steve Bruce, but says they were not as gifted.
He considered quitting Man United for Inter Milan
There is one paragraph in the book which will provoke double takes, says the Independent, an account of a meeting with representatives of Inter Milan owner Massimo Moratti, during which they discussed the possibility of the Scot taking over at the San Siro, and he was even shown details of the club's transfer plans.
"He lavishes just a paragraph on a meeting recalled as sufficiently serious to constitute a job interview of sorts – and one that could have changed the history of United. The Inter interview went unmentioned in both his 1999 and 2013 autobiographies and, frustratingly, in Leading… it is dealt with in the space of 56 words."
Ferguson's rather glib conclusion is that "I would never have persuaded Cathy [his wife] to move to Italy".
Download Sir Alex Ferguson : My Autobiography (E-Book) :
My Autobiography (.rar password : dds.web.id)