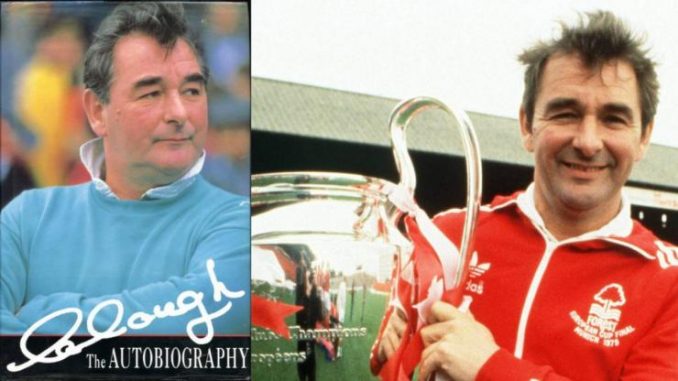 Brian Clough
Brian Clough was a British professional soccer player and later coach, best know for his work with Derby County and Nottingham Forest.
Synopsis
Brian Clough was born in Middlesbrough, England, on March 21, 1935. In 1955, he signed as a striker with his hometown club, Middlesbrough F.C., and quickly became a fan favorite. He then moved to North East rivals Sunderland. His playing career was cut short by a knee injury in 1962. Forced to give up his playing career, he turned to soccer management, where he would eventually become famous.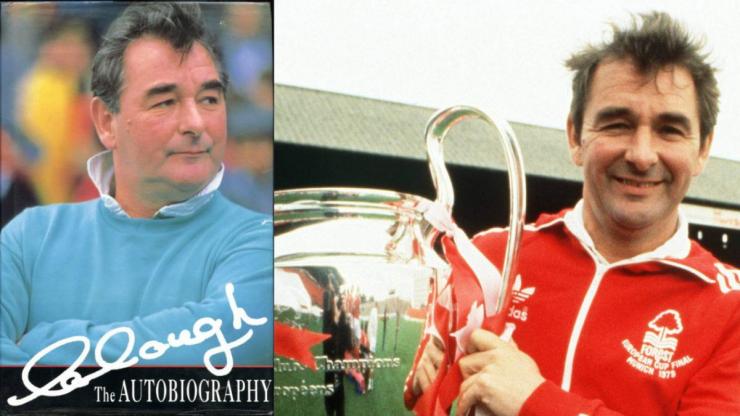 Early Life
Soccer player and manager. Brian Howard Clough was born into a large, working-class family in Middlesbrough, England, on March 21, 1935. Clough was the sixth of nine children born into a close-knit family of football (soccer) fans. From an early age, sports, stayed at the forefront of Clough's mind. Though his teachers claimed he was a bright boy, school never captured his interest in the same way that football did. He dropped out of school at the age of 15 to play center forward for the small local side Billingham Synthonia, leaving in 1953 for two years of mandatory national service in the Royal Air Force.Upon his return from the military in 1955, Clough signed as a striker with his hometown club, Middlesbrough F.C., and quickly became a fan favorite, banging in a remarkable 197 goals in 213 matches over his six years with the club. He then moved to North East rivals Sunderland, scoring another 54 goals in 61 appearances with the Black Cats. Clough's playing career as a prolific goal scorer was cut short by a devastating knee injury suffered in a collision with an opposing goalkeeper in late 1962. Clough tried to return from the injury, which had ruptured his anterior cruciate ligament, one of the major knee ligaments, in 1964 but appeared in only a handful of games before retiring.
Managerial Career
Not yet 30 years old when forced to give up his playing career, Brian Clough quickly turned to football management, where he would eventually become famous. When he took the reins of Hartlepool United of the Fourth Division in 1965, Clough became the youngest manager in the Football League. He brought the same level of ambition, obsession, and skill to management that he earlier carried onto the pitch as a player. Clough's stay at Hartlepool was brief, but it was there that he first teamed up with assistant coach Peter Taylor, who would prove to be an invaluable partner throughout his career.
In 1967, Brian Clough and Peter Taylor left Hartlepool to take over management duties at Derby County of the Second Division. Brian Clough's time at Derby set the mold for his career to come. There, he experienced the highs of success and weathered storms of controversy over his dealings with board members, players and fans. When he first signed on at the club, he quickly shook things up by letting many of the current players go, shrewdly signing new talent and even firing two tea ladies he overheard giggling after a Derby loss. His methods may have caused tumult, but they soon proved highly effective. In 1968, Clough led Derby to the Division Two title, winning the club promotion back to the top tier of English football after more than a decade in the Second Division. In 1972, Derby County's third season under Clough in the top flight, the club won the league in dramatic fashion when rivals Liverpool and Leeds both lost on the last day of the season. The title was the first in Derby County's long history, dating back to the late 19th century. The next year saw the Rams reach the semifinals of the European Cup before crashing out in a defeat to Italian giants Juventus. Clough's celebrity increased as he gained a reputation as a brash, outspoken and fearless figure, both alienating and inspiring Derby fans, players and staff.
Eventually, amidst continued tension and conflict with Derby's board of directors, Clough and Taylor resigned from their posts in 1973. The club's fans protested and the players threatened to strike, but the rupture proved permanent. The two newly minted celebrities moved on to take up management of Brighton & Hove Albion. However, with the obscure club mired in the depths of the Third Division, it wasn't long before Clough expressed frustration and made the most controversial and memorable move of his career.
In July 1974, Clough (by now a tabloid regular dubbed "Cloughie") left Brighton to manage Leeds United, a First Division team left leaderless after the legendary Don Revie left the club to manage the England national team. Clough's decision to go to Leeds went against the wishes of his longtime assistant Peter Taylor, and ultimately Taylor did not follow Clough to his new post. In the past, Clough had been exceedingly critical of both Don Revie and the direct and physical style of play he had instilled at Leeds. This had proved hugely successful but Clough blasted the style as unsportsmanlike. During the first meeting with his new team, Clough was reported to have said, "You can all throw your medals in the bin because they were not won fairly." After 44 days of near-constant clashes with players and directors, and an unimpressive record of just one win out of six games played, Clough resigned as Leeds' manager and walked away from the job with a handsome payout. It was perhaps fitting that a movie made decades later about the Clough's stint at Leeds was called The Damned United.
 Download Brian Clough The Autobiography E-Book :