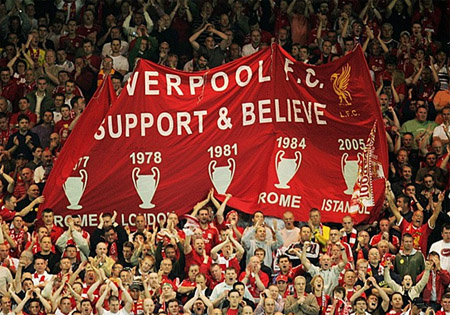 WordPress database error: [Disk full (/tmp/#sql_4756_0.MAI); waiting for someone to free some space... (errno: 28 "No space left on device")]
SHOW FULL COLUMNS FROM `wp_options`
WordPress database error: [Disk full (/tmp/#sql_4756_0.MAI); waiting for someone to free some space... (errno: 28 "No space left on device")]
SHOW FULL COLUMNS FROM `wp_options`
WordPress database error: [Disk full (/tmp/#sql_4756_0.MAI); waiting for someone to free some space... (errno: 28 "No space left on device")]
SHOW FULL COLUMNS FROM `wp_options`
WordPress database error: [Disk full (/tmp/#sql_4756_0.MAI); waiting for someone to free some space... (errno: 28 "No space left on device")]
SHOW FULL COLUMNS FROM `wp_options`
WordPress database error: [Disk full (/tmp/#sql_4756_0.MAI); waiting for someone to free some space... (errno: 28 "No space left on device")]
SHOW FULL COLUMNS FROM `wp_options`
WordPress database error: [Disk full (/tmp/#sql_4756_0.MAI); waiting for someone to free some space... (errno: 28 "No space left on device")]
SHOW FULL COLUMNS FROM `wp_options`
WordPress database error: [Disk full (/tmp/#sql_4756_0.MAI); waiting for someone to free some space... (errno: 28 "No space left on device")]
SHOW FULL COLUMNS FROM `wp_options`
WordPress database error: [Disk full (/tmp/#sql_4756_0.MAI); waiting for someone to free some space... (errno: 28 "No space left on device")]
SHOW FULL COLUMNS FROM `wp_options`
Oleh: Arif Benowo Mukti / @ariferpool
Ketika Anda membaca tulisan ini, saya mungkin sedang membantu kawan kawan Bigreds Semarang mempersiapkan nonbar paling akbar bagi kami musim ini. Bahkan, mungkin paling besar sepanjang saya bergabung didalam Bigreds. Mengapa harus dibuat akbar? Apa istimewanya pertandingan ini? Toh sama seperti pertandingan BPL lainnya. Liverpool pun hampir dipastikan gagal meraih juara (lagi).
HARAPAN, mungkin itulah kata yang paling tepat menggambarkan mengapa
nonbar terakhir musim ini kami gelar secara akbar. Ya, saya adalah satu dari jutaan fans Liverpool yang masih memiliki harapan kepada tim asuhan Brendan Rodgers untuk mempersembahkan titel juara liga yang ke-19 bagi The Reds. Jika saya berdoa sendiri untuk kemenangan Liverpool dan mendoakan Manchester City tumbang, mungkin Tuhan enggan mengabulkan. Toh saya juga bukan orang yang alim, untuk apa Dia mengabulkan doa saya? Namun jika disekeliling saya ada ratusan, ribuan, jutaan orang orang memiliki doa yang sama, mungkin takdir buruk Liverpool akan dirubah-Nya.
Setelah kekalahan atas Chelsea dua minggu yang lalu, ekspetasi saya terhadap peluang Liverpool mulai berkurang. Alhamdulillah, Liverpool sudah mengantongi jatah UCL dan peluang juara liga pun belum tertutup. Namun setelah Liverpool ditahan imbang oleh Crystal Palace selasa lalu, harapan itu seakan hilang, hanyut bersama tangisan Luis Suarez. Bahkan saya sempat menulis twit setelah gol ketiga Palace 'kalo engga menang, our season is over'. Tak sedikit pula wajah wajah lesu menyerah pasrah di Omah Kopi pagi itu yang seakan mengamini twit saya.
Beruntung saya dikelilingi orang orang yang luar biasa positif. Enggan menyerah sebelum 'perang' benar-benar usai. Setelah bangun tidur saya membaca twit dari salah satu member senior Big Reds, Yudha Asmara 'Daripada manage expectation dan ga bisa enjoy the moment, mending lo optimis dan kalo ga berhasil, manage your frustation. Enjoy your dream!'. Lima detik saya diam dan berpikir, dia benar. Toh Liverpool secara matematis juga masih berpeluang juara. Walau City setelah menang melawan Aston Villa kemarin cukup menuai hasil imbang melawan West Ham, namun apa jaminan mereka bisa memenanginya? Liverpool tidak pernah sedekat ini dengan titel juara sejak 24 tahun lalu. Liverpool tetap menjadi pesaing perebut gelar liga hingga laga terakhir sejak format EPL diterapkan. Saya tidak akan mengubur mimpi saya!
Selain untuk kedua orang tua kita, mungkin Liverpool lah yang saat ini paling pantas mendapat doa kita yang paling khusyuk. Melebarkan pintu harapannya, memuluskan jalan kemenagannya, menulis ulang takdir indah Liverpool di Lauhul Mahfudz-Nya. Karena 'Selama masih ada harapan, mengapa memilih mengubur impian?'