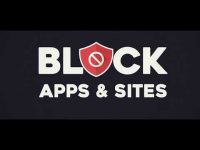 Cara Memblokir Situs Tertentu
Cara memblokir situs tertentu dan Apa manfaat dari memblokir situs tertentu, bagi sebagian orang mereka mungkin telah memahami dampak positif dari situs blok tertentu. Selain kerusakan mental, ternyata sebagian besar web diblokir, ketika mengakses itu akan berbahaya bagi jaringan dan perangkat kita, situs berbahaya menyebar virus pada komputer Anda baik itu malware maupun spyware.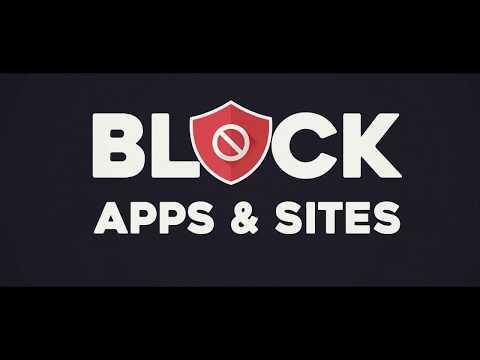 Pada lingkup perkantoran dan dunia kerja, seorang administrator jaringan biasanya akan diminta untuk memblokir beberapa situs guna menunjang produktivitas karyawan pada kantor atau dunia kerja tersebut. Sehingga karyawan dapat fokus dalam menyelesaikan pekerjaannya.
Baca Juga :
Inilah cara memblokir situs tertentu dengan mikrotik (misal: facebook) :
Buka dan login ke Winbox. Jika anda belum punya winbox silahkan download DISINI
Setelah berhasil login, silahkan masuk ke 'IP' –> 'FIREWALL' –> 'FILTER RULES'
Pada menu 'General' –> 'Chain' = 'Forward'. Lihat gambar dibawah ini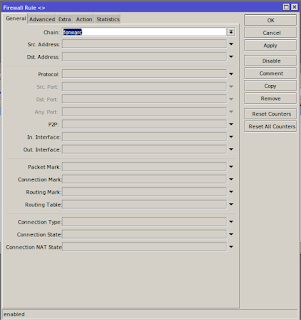 Langkah selanjutnya pada menu Advanced, pada Content isikan facebook.com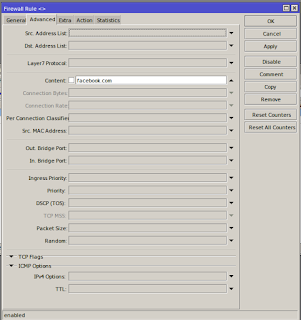 Kemudian berlanjut ke menu action, pada isian menu action pilih add dst to address list, lalu pada Address list diisi terlarang, jika telah lengkap kemudian klik apply dan ok.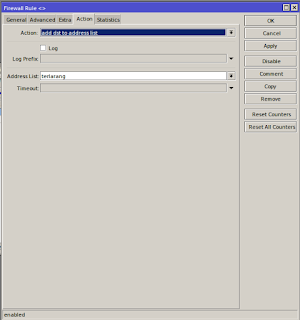 Bila langkah-langkah tersebut sudah dilakukan, maka kemudian kita membuat satu lagi untuk melakukan blokir facebook, pada menu filter rules seperti yang telah dilakukan diatas kemudian tambah baru, kemudian pada menu general pilih Chain = Forward
Lalu pada menu advanced di mikrotik, di bagian Dst.Address List pilih terlarang yang sudah baru saja kita buat di langkah sebelumnya.
Bila telah dilakukan sekarang masuk ke menu action, pada bagian action kita pilih reject, lalu pada bagian Reject With kita pilih icmp network unreachable.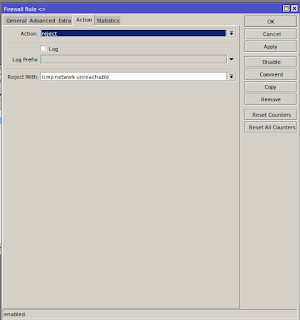 Sesudah seluruh konfigurasi tersebut dilakukan, silahkan untuk mencoba mengakses pada halaman facebook.com di browser anda.
Semoga artikel ini bermanfaat.