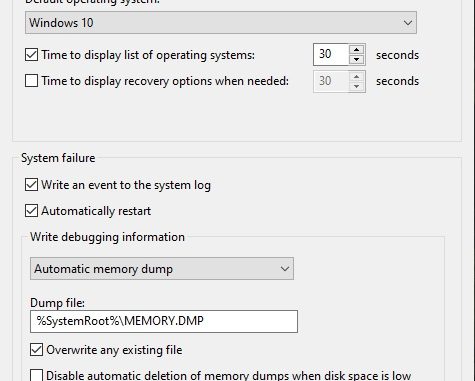 WordPress database error: [Disk full (/tmp/#sql_4756_0.MAI); waiting for someone to free some space... (errno: 28 "No space left on device")]
SHOW FULL COLUMNS FROM `wp_options`
WordPress database error: [Disk full (/tmp/#sql_4756_0.MAI); waiting for someone to free some space... (errno: 28 "No space left on device")]
SHOW FULL COLUMNS FROM `wp_options`
WordPress database error: [Disk full (/tmp/#sql_4756_0.MAI); waiting for someone to free some space... (errno: 28 "No space left on device")]
SHOW FULL COLUMNS FROM `wp_options`
WordPress database error: [Disk full (/tmp/#sql_4756_0.MAI); waiting for someone to free some space... (errno: 28 "No space left on device")]
SHOW FULL COLUMNS FROM `wp_options`
WordPress database error: [Disk full (/tmp/#sql_4756_0.MAI); waiting for someone to free some space... (errno: 28 "No space left on device")]
SHOW FULL COLUMNS FROM `wp_options`
WordPress database error: [Disk full (/tmp/#sql_4756_0.MAI); waiting for someone to free some space... (errno: 28 "No space left on device")]
SHOW FULL COLUMNS FROM `wp_options`
WordPress database error: [Disk full (/tmp/#sql_4756_0.MAI); waiting for someone to free some space... (errno: 28 "No space left on device")]
SHOW FULL COLUMNS FROM `wp_options`
WordPress database error: [Disk full (/tmp/#sql_4756_0.MAI); waiting for someone to free some space... (errno: 28 "No space left on device")]
SHOW FULL COLUMNS FROM `wp_options`
Cara Mempercepat Booting Komputer
Cara Mempercepat Booting Komputer. Di era sekarang ini komputer dan laptop seakan-akan sudah menjadi kebutuhan primer bagi kalangan pelajar dan pekerja. Bagaimana tidak, dimasa pandemi ini segala kegiatan pembelajaran hampir seluruhnya dilaksanakan secara daring. Pun demikian dengan kegiatan-kegiatan perkantoran yang banyak diselesaikan lewat cloud dan video conference.
Atas kebutuhan tersebut, tentunya berbanding lurus juga dengan kebutuhan perangkat komputer atau laptop yang mumpuni untuk melakukan tugas-tugas secara cepat dan responsif.
Seringkali kita dibuat jengkel dengan komputer atau laptop yang sangat lambat ketika booting ulang baik dari proses shutdown maupun reboot. Ada beberapa hal yang bisa dilakukan untuk mempercepat proses booting komputer atau laptop tersebut, diantaranya adalah memodifikasi "Boot Time Menu"
Boot Time Menu pada laptop maupun komputer merupakan sebuah fitur yang digunakan untuk mengatur waktu booting pada laptop atau komputer. Dengan adanya Boot Time Menu ini, pengguna komputer atau laptop bisa memutuskan untuk melakukan sesuatu ketika proses booting tersebut berlangsung. Pengguna bisa masuk ke safe mode, atau advance setting yang lain jika Boot Time Menu durasinya agak panjang.
Lantas, bagaimana caranya untuk memodifikasi Boot Time Menu tersebut? Caranya sangat mudah dan dapat diselesaikan dengan beberapa langkah saja. Untuk memodifikasi Boot Time Menu, kita bisa masuk ke menu "Advanced System Setting". Untuk masuk kedalam menu tersebut caranya adalah dengan mengetikkan Advanced System Setting ke dalam pencarian di sebelah logo start menu Windows. Setelah berhasil, maka akan muncul dialog box System Properties seperti di bawah ini.
Nah lalu klik tab Advanced dan klik Setting pada Startup and Recovery. Kemudian akan muncul dialog box Startup and Recovery seperti gambar di bawah ini :
Perhatikan pada checkbox "Time to display list of operating systems". Pengaturan default pada durasinya adalah 30 detik, silahkan diganti menjadi 10 atau 15 detik kemudian klik OK. Lalu silahkan coba reboot komputer atau laptop anda.
Semoga bermanfaat. Jika ada pertanyaan, kritik, maupun saran silahkan ke kolom komentar yaa.